Arizona Adventure Elopement Photographer - Salt River Adventure Session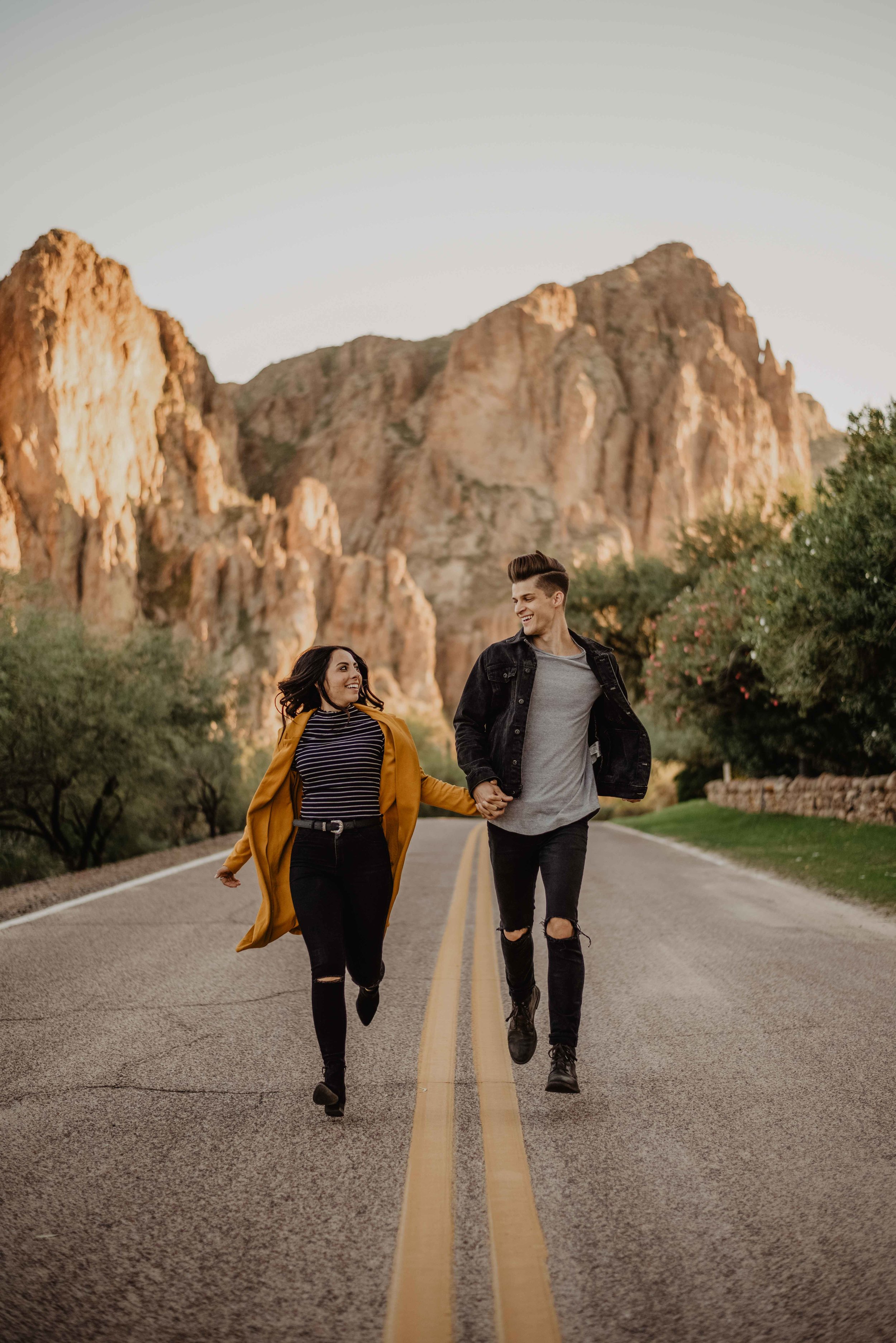 With Thanksgiving upon us I'm going to get a little mushy…
Without a shadow of a doubt I am beyond able to say I LOVE my job. I mean I feel like saying 'job' can't even be right?! I get to spend my day with couples madly in love with each other. I get to photograph them in stunning places. It does not come without the hard work of communicating together to make the perfect plan for the couple's session or elopement, detailed marketing, branding and the typically life of a business owner. This being said it doesn't hold a candle to all of the other joys it brings me. I feel like in this day and age we are in now so many people have lost faith that true love exits, but I am here to tell you it does! I see it all the time in front of camera and it is so inspiring. Outside of engagements, anniversary and adventure couple's sessions I feel extremely blessed that I get to witness the most intimate thing I believe a couple can experience, an elopement.
While I am on my mushy train… I just want to say how lucky I feel to live here in Arizona. Yesterday I was driving to Lost Dutchman for a session and was just in awe of the Arizona views; always stunning, especially at sunrise and sunset. A year ago to the date I came to Arizona with my partner to check it out as a possible place to live. It blows my mind to be able to say now we both live here and get to thrive in our work and life in the desert. It is the most magical place to live as an adventure elopement photographer and I am forever grateful.
Special shout out and more thankfulness to Jeff Watkins who invited me to The Gathering where these photos were taken of the lovely Jonnie + Garrett. I am telling you it has been a crazy busy last two months of location scouting for future elopement couples and continued education within the industry.
Tip to future Arizona intimate wedding brides and grooms: you MUST check out Saguaro Lake Ranch as a venue. It is adventure elopement worthy location, but perfect for the couple that wants their closest friends and family there for the celebration.
Want to document your love?! I strongly believe if you're engaged, married, dating or anything imaginable it is important to document your love!