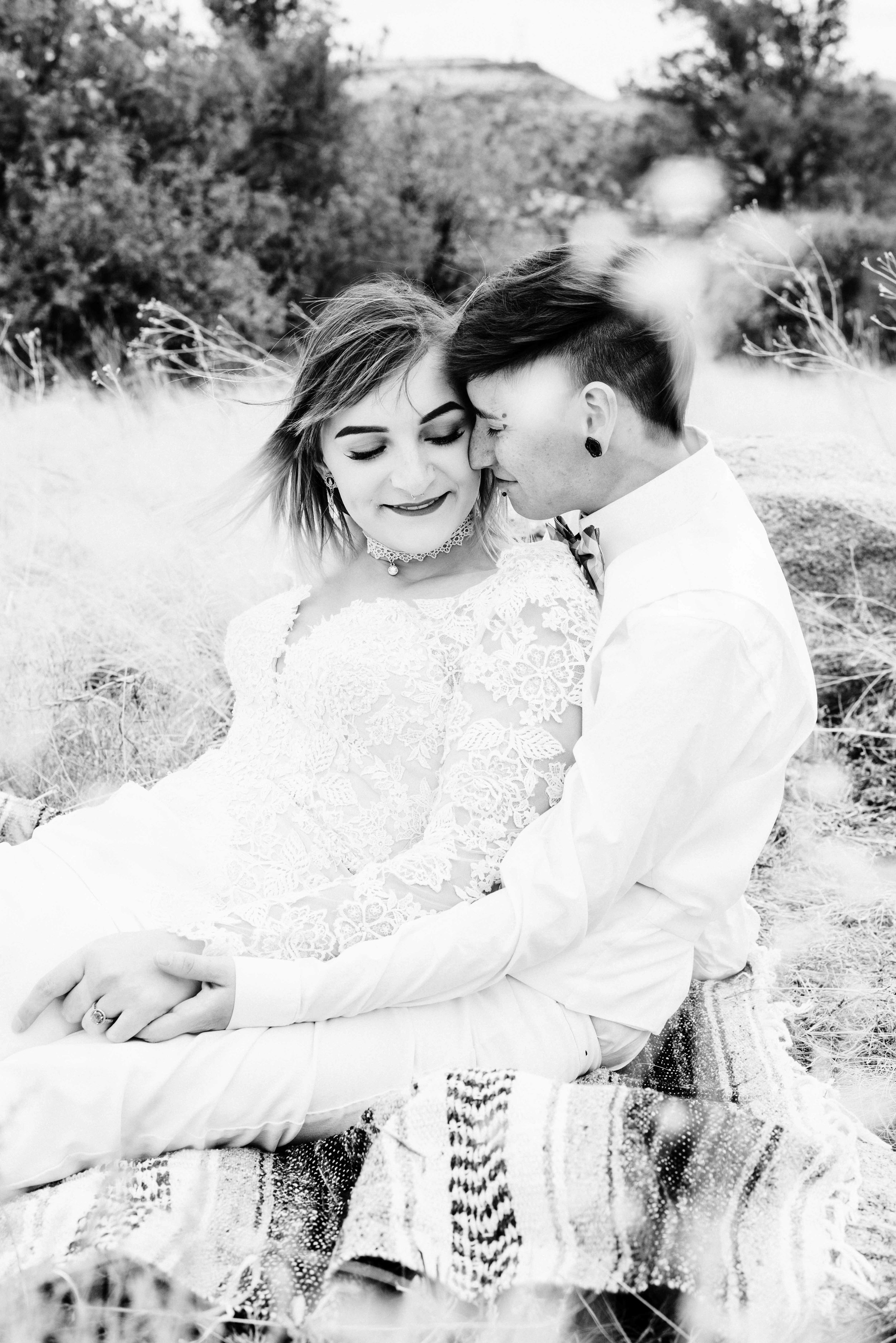 Elopements are just that, love.
Meet Tori & Sam a lovely pair that got married in Louisiana last year, but moved here several months ago. We set out a just a couple of days before their one year wedding anniversary and four year 'being together' anniversary to Watson Lake and Sedona, Arizona. It was all of ours first time to Watson Lake and I must say, it is the perfect spot for an elopement. It is fantastic for that Phoenix couple that doesn't want to go too far or the destination couple from afar. It is accommodating if you want a few guests or no guest and just all love. Visually Watson Lake offers fantastic options for photography during your elopement. Here Tori and Sam renewed their vows to each other and explored some of the upper areas of the lake.
Then we headed to the ever breath taking, Sedona. Just as Sedona has endless trail options, it offers just the same options to the adventurous elopement couples. After a few images on Airport Loop Trail and near Cathedral Rock we sat for a picnic before heading home to Phoenix. What better way to end your day than good food, company and watching the sunset against Cathedral Rock after renewing your vows??
These are just two of the stunning locations that Arizona offers to the adventurous elopement couples! Arizona if filled with photo dream worthy elopement locations. I feel so blessed that I get to photograph elopements and be apart of something the day couples start their forever.
Reach out to learn more about my elopement photography packages and how I can help you in the planning process!