Adventure Anniversary Session in Payson, Arizona - Arizona based Elopement Photographer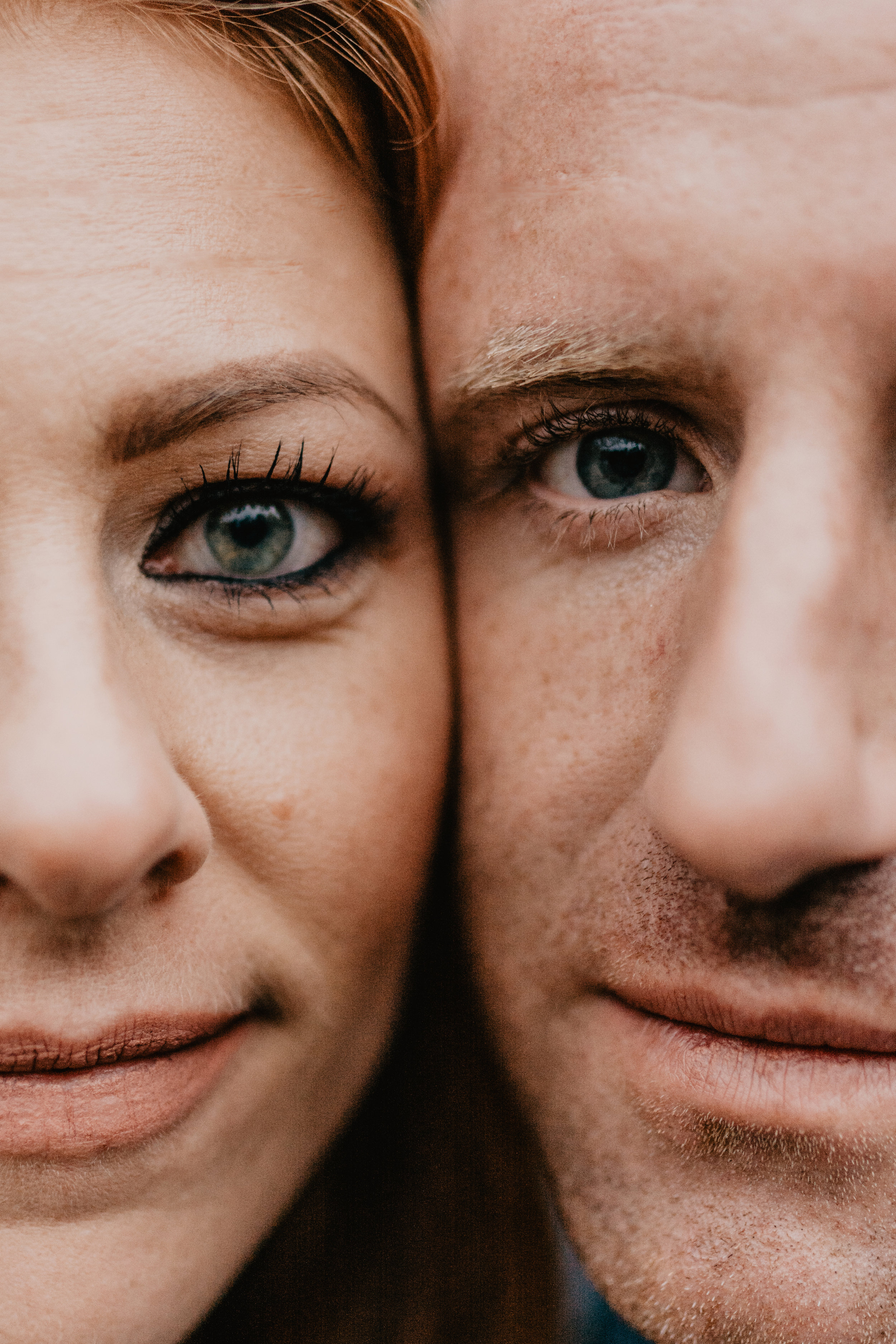 Let me introduce you to Erica and Tom…
This Michigan duo moved to Phoenix a few years ago after seeing how much it had to offer for the outdoor life. They were married ten years ago, but never received the photos they really wanted from their wedding day. They had a camping trip planned the same weekend that I had to be in Heber, Arizona so we decided it was time to get their anniversary session in the books. The Mogollon Rim is beautiful, but I tell you it has nothing on the love these two have for each other. When Tom saw Erica for the first time after helping her with the pearl buttons down her dress he said "Wow, there's my wife!" I am telling you this man loves his wife and Erica completely adores Tom. Their equal need for each other, laughter and flirting like they are still a new couple is so inspiring and they have a beautiful love. Their anniversary session was definitely an adventure. We had a lot of rain, lightening, we did the shoot after camping and hiking over ten miles that weekend, we saw elk, spent some time around the lake and the rim. I hope it was an evening they will never forget, but I know for sure it is one of my favorite sessions to date.
Getting ready at the campsite was a first for me and them, but I think everyone involved would highly recommend it! We had dispersed camped the night before in this spot and spent the previous day hiking around the area to decided where we wanted to shoot. I love that they were able to get ready in the same spot that we awed at the stars the night before and joked around the fire and even cooked steak before setting out for our day. It definitely set the tone for the rest of this magical session!
They had a mission for their adventure anniversary session, see the elk as they do every time they come up to Rim Country. So of course, we had to get some photos with the elk. We spotted a herd and just went for it, I looked back to make sure Erica was okay in the dress and I had to snap a picture. She was running in heels, dress hiked up and the biggest smile on her face. It was such a special moment, the elk just went about his business and looked up at us occasionally and let us take photos nearby. They were so excited to see the elk and be so close to one I had to keep reminding them to stop staring at it so we could get some beautiful photos!
We ended the adventure anniversary session with an insanely beautiful sunset! It was extremely unexpected to say the least considering we were rained on for most of the session.
Erica wore one of my designer wedding dress rentals for their anniversary session. This is the 'Red Wood' gown by Watters Bridal.