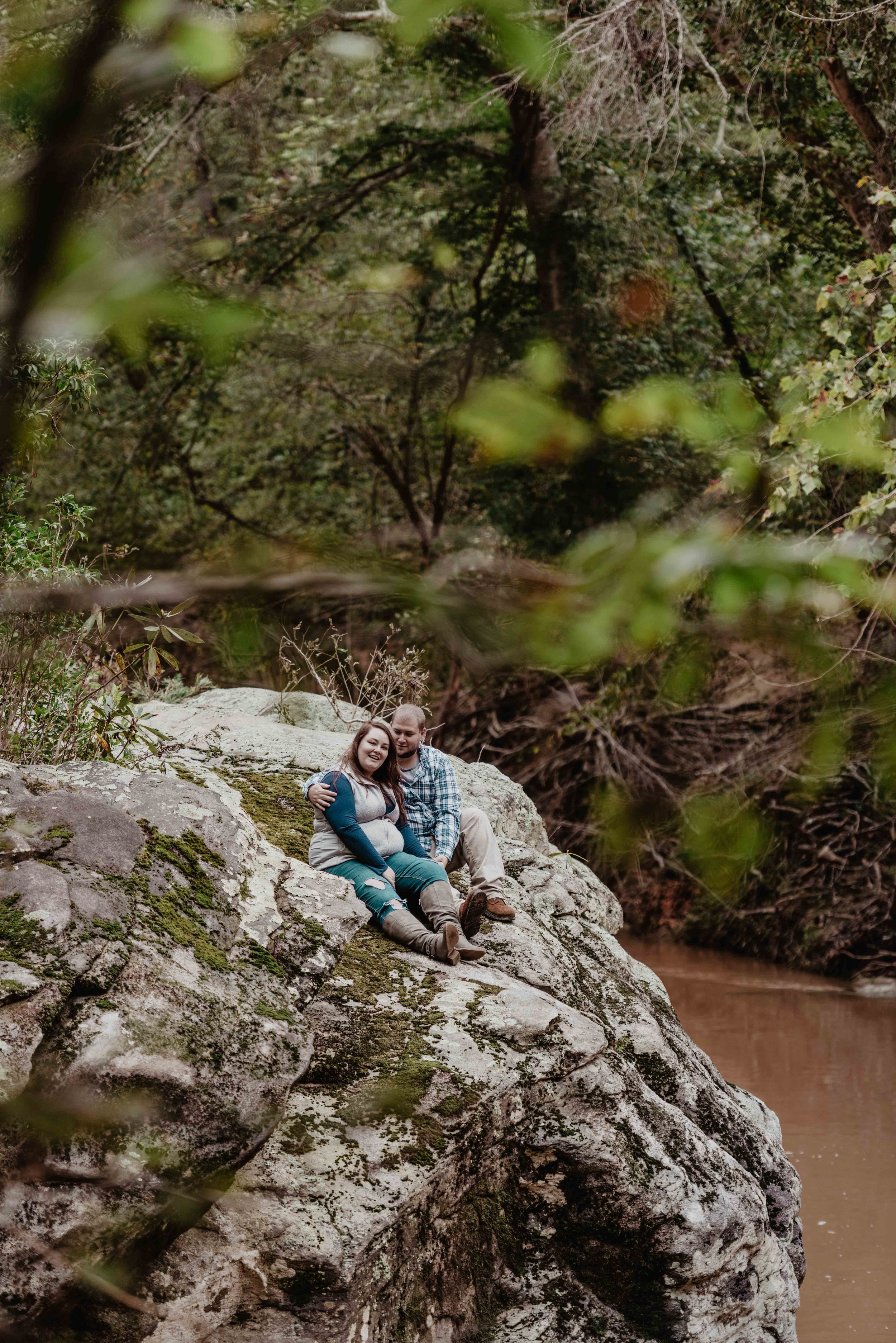 North Carolina Cabin Engagement Session
Meet Myriah and Cody, high school sweethearts from Belews Creek, North Carolina! These two are set to marry next November in the cutest white barn in Booneville, NC! When your "little sister" calls you to say she's engaged you get right to planning with her the perfect engagement session! Myriah wanted to shoot in a location that no one else had shot at before. I had the perfect spot! We grew up camping together on my family farm, Big Rock. So I said let's go to big rock and shoot your engagement session at the cabin! We set the date for the session in hopes for beautiful fall leaves, but the hurricanes brought other plans to North Carolina. I packed the gear and flew in super excited for the next day of going to a place that held so many memories and getting to photograph my oldest friend with the love of her life. We ventured out through the tall grass keeping an eye out for the bull that was said to be in the pasture. We are lucky the hurricanes didn't leave too much damage on the farm except for higher, muddy water. It was a beautiful engagement session filled with laughter and excitement, which I am sure we will see a lot more of on their intimate wedding day!
Engaged? I would love to work with you for you engagement session or adventure elopement! Just reach out here!
Traci Edwards Photography
Wild Hearts on Fire

Arizona Based Elopement Photographer - Adventure Engagement Session Photographer