Phoenix, Arizona Photographer - Desert Botanical Gardens Couples session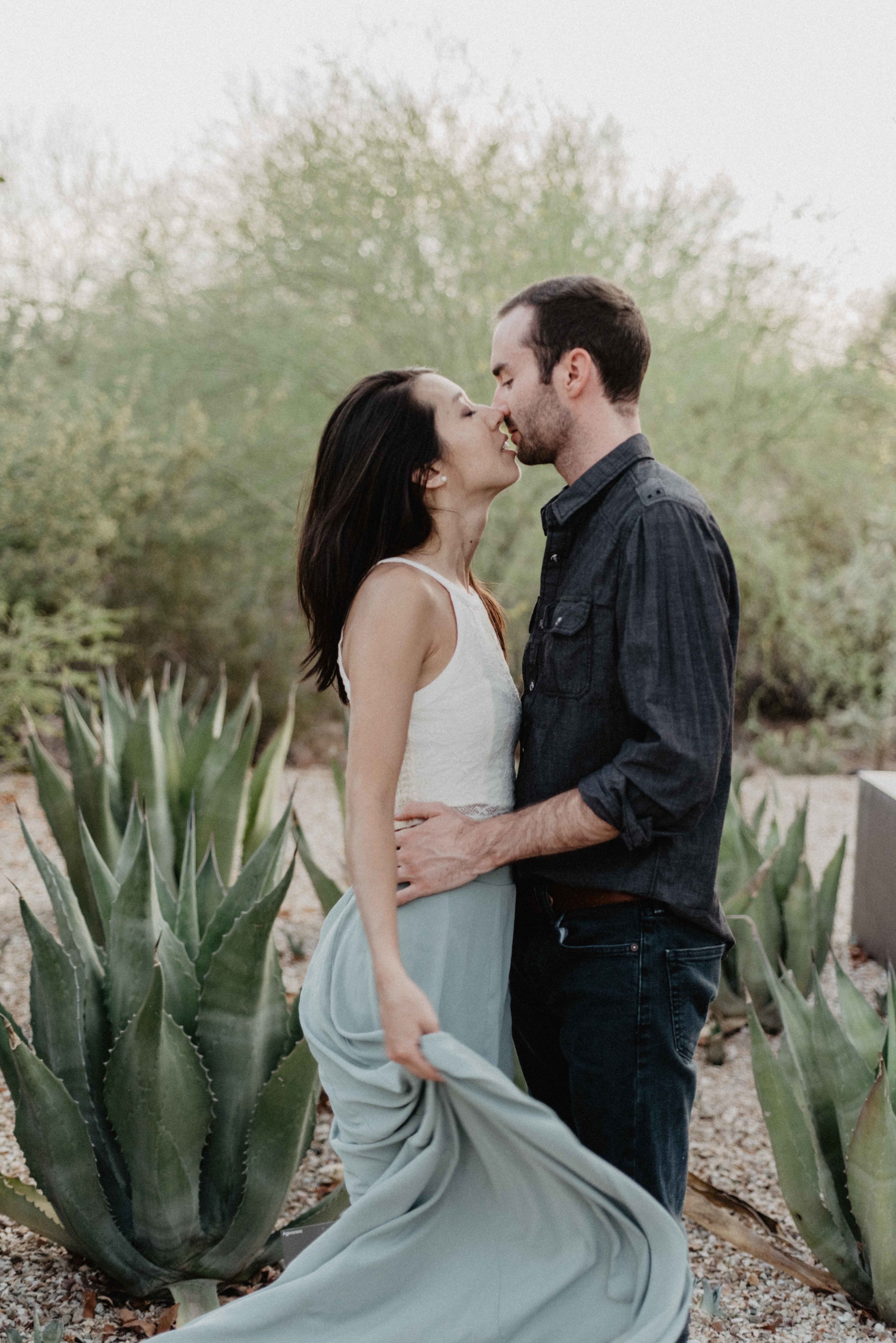 Meet my good friends Kahla and Tim!
I truly have the greatest, most adorable friends! Making their first trip out to the desert, Kahla and Tim recently came to visit me in Phoenix. We had the best time hiking in Sedona, line dancing in Cave Creek and floating down the Salt River. Kahla also really wanted me to photograph new, friendly professional head shots for herself and Tim while in the Phoenix area. We decided to go to the Desert Botanical Gardens to achieve a full wall of cactus in the backgrounds of their portraits. I couldn't let my dear friend get in front of the camera while visiting with her boyfriend and not do a couples session. Especially, considering Tim will be moving out of the country soon for a brief time period for work. We put our creative minds together and pulled outfits and concepts for shots for a Wild West themed couples session. I am so thankful we took the time to do this, not only because it was so much fun, but also so they can have these beautiful images with them while away from each other and always have the memory of their first trip to Arizona preserved.
So, if you're visiting the desert or you live here in the Phoenix area, give me a call and we can set up your own couples session out in the wild or in home!