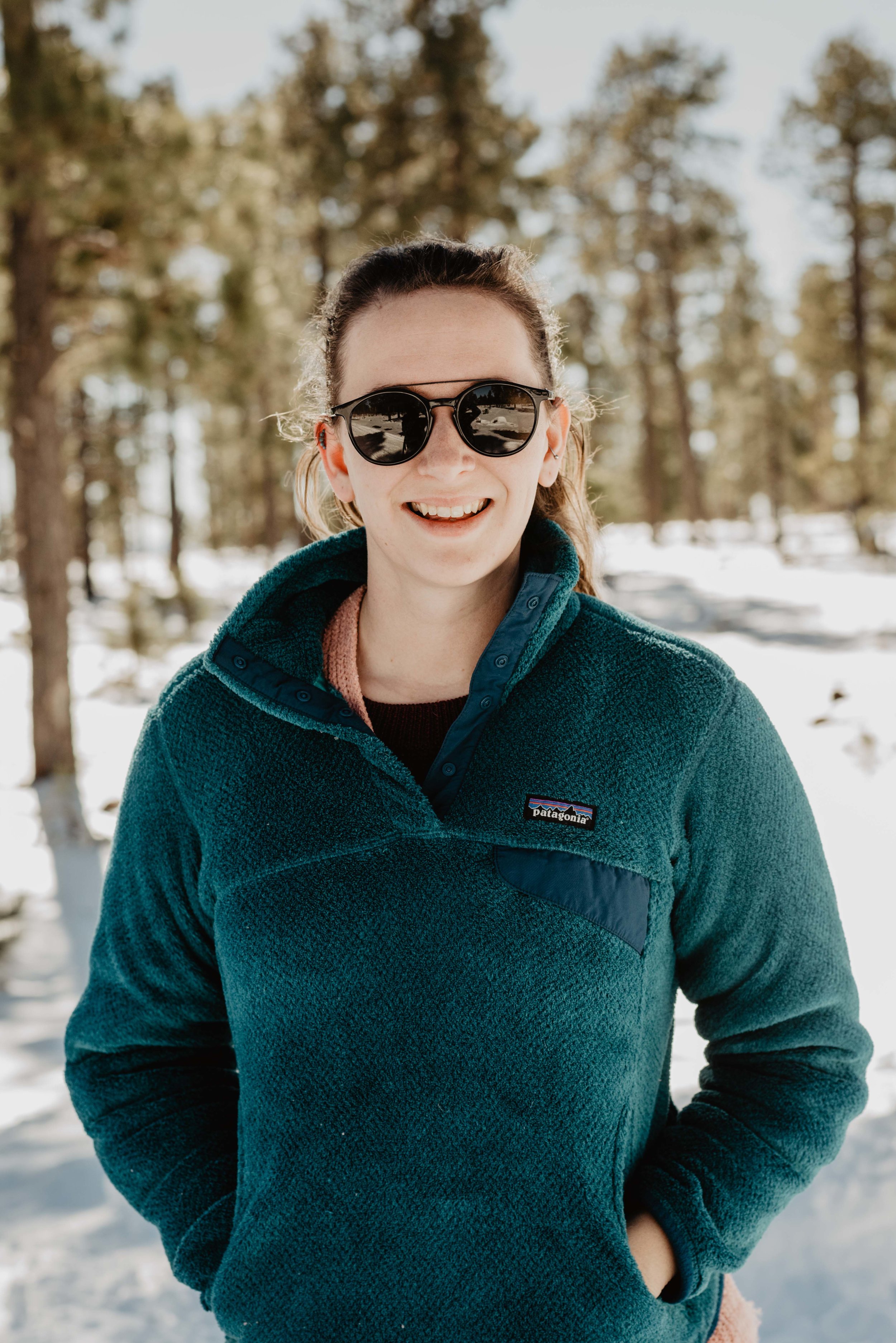 So it turns out I LOVE the snow!! How about you??
Coming from Texas and Florida for my last four and half years of living I haven't got to be around the snow much! Who would have thought my first big 'blizzard' since college would be in Arizona?!?! No one that's for sure!
Enough about me though, I want to talk about you two!! So you're engaged and you're thinking of eloping! YAY!!! If you're wanting that winter elopement do not rule out Arizona. Besides being in a state packed with hiking trails, rock climbing locations and endless adventure road trip destinations you probably won't freeze to death here if you elope in the winter! You can get those snowy views and winter wonderlands at warmer temperatures! You are most likely to find snow in Payson, Flagstaff, Bisbee and the Grand Canyon. It is possible to get snow in Sedona, WIlliams, Prescott, Page and Jerome. My best advice for a couples looking to elope in Arizona during the winter wishing for snow would be to be prepared!! Go ahead and get your marriage license in advance and watch the weather to set a date. Once you have set a date stay flexible and be prepared to change the date for more snowfall, a different location or due to any road blocks.
Payson is a perfect place for a winter elopement or a snowy adventure session!! The drive to Payson from Phoenix takes on a whole new wow factor with the mountains covered in snow!! A lot of the areas to photograph you will pretty much have to yourself minus the few and far between snow mobile drivers. There is just something about all the pines, the sunshine and the snow that scream romance to me. Not to mention the possible sighting of elk! Rim country gets about 20 inches of snow each year so it really is probably the best option next to Flagstaff for that winter wonderland look.
If you get to see Sedona graced in snow you are so LUCKY!!! It really is one of the most beautiful sights I have seen in Arizona. Sedona snow fall is more unpredictable, but it does happen more than you would think! These shots were from the recent "blizzard" Sedona had, said to have been the most snow in many years! Low clouds moving through the red rocks with snow covering the trees and cacti is sure to make for a stunning photo background and romantic day together. Eloping in the snow typically sends my mind straight to Iceland, Colorado, Washington or the Grand Tetons. If you're willing to put in the work with selecting date and being flexible I think Sedona would surpass your wildest imagination!
If you're considering eloping in Arizona please reach out to me! I would love to be apart of your day and document your love story! If you're thinking of eloping in Arizona during the winter I would love to share more tips with you about planning and accessing great locations for your elopement!