I found myself, yet again, in the amazing state of Arizona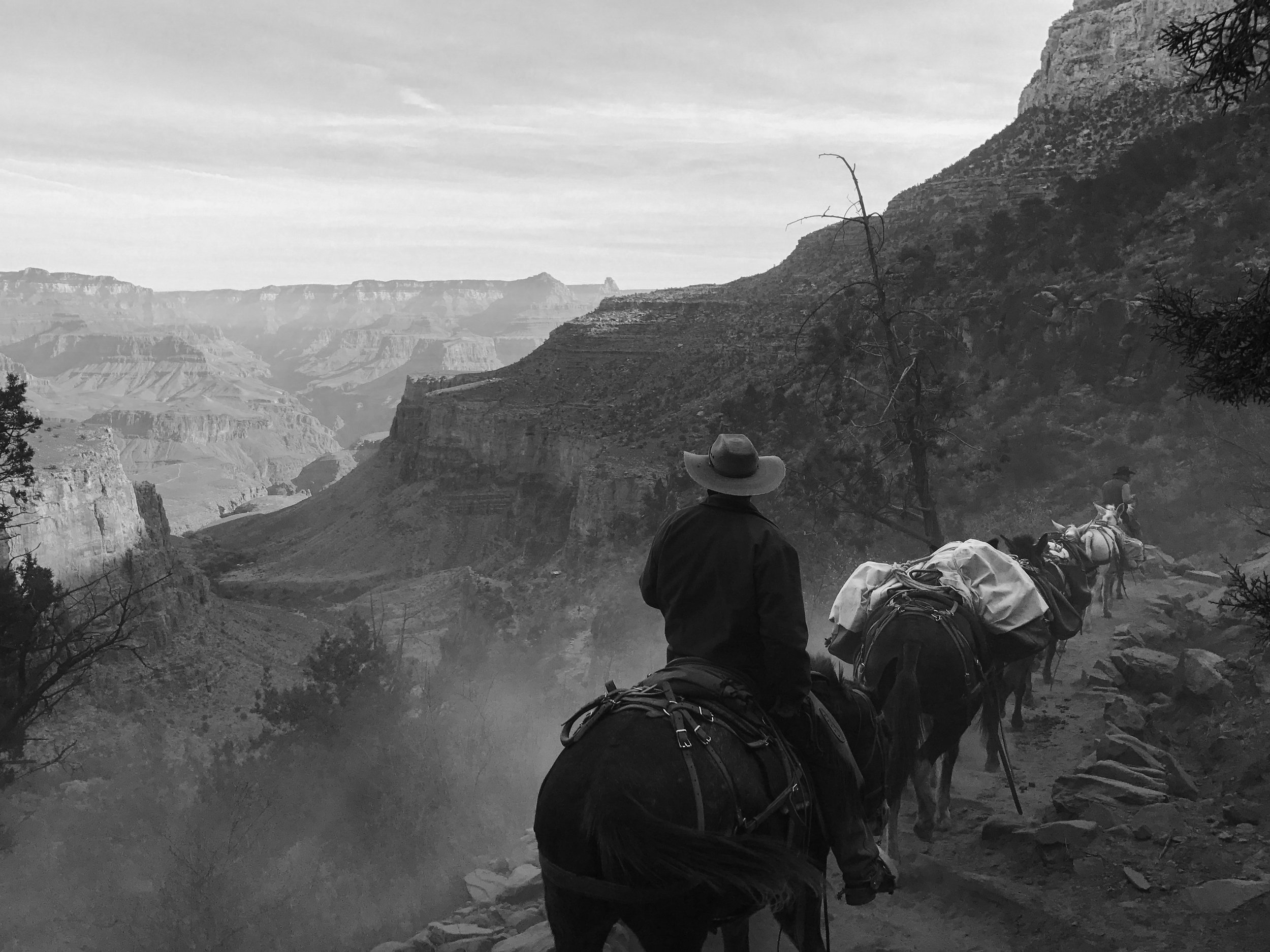 ... and yes, I found myself at the Grand Canyon again!
Exactly one year after I found myself at this breath-taking place I went there again, this time with my partner. Typically I only use my camera for photo shoots while traveling. This time I brought it along everywhere for some awesome shots of our adventures. Don't worry, I will share more from shoots in future blog posts. This was the most wild life I have seen on one trip! We saw cow elk, coyotes, very friendly fat squirrels, bighorn ewe and many mule dear. I finally got a chance to hike Bright Angel Trail! Sadly, I underestimated the beast. This trail is for sure on my bucket list to complete. Who knew there are cabins in the bottom of the canyon!?? Next trip, for sure!
After the Grand Canyon we drove North to Page, Arizona. I highly recommend this drive because you get the chance to see so many different scenic views. Not to mention at the end of the drive you are led to the amazing Horseshoe Bend. After spending the night in Page and seeing Lake Powell we drove back down to Sedona to spend the day in Slide Rock and drive around. The fall leaves in Sedona are spectacular to say the least.
Below are some of the images from our hikes, camping and photo stops along the way. Some images were taken with a Nikon D3 and some with my Iphone. Please feel free to share or ask questions!
I am extremely thankful to be able to spend my second thanksgiving exploring the great outdoors in the beautiful state of Arizona. I can not wait to explore more trails and spots in the future.
Pssst...you should click on the images to scroll through them larger :)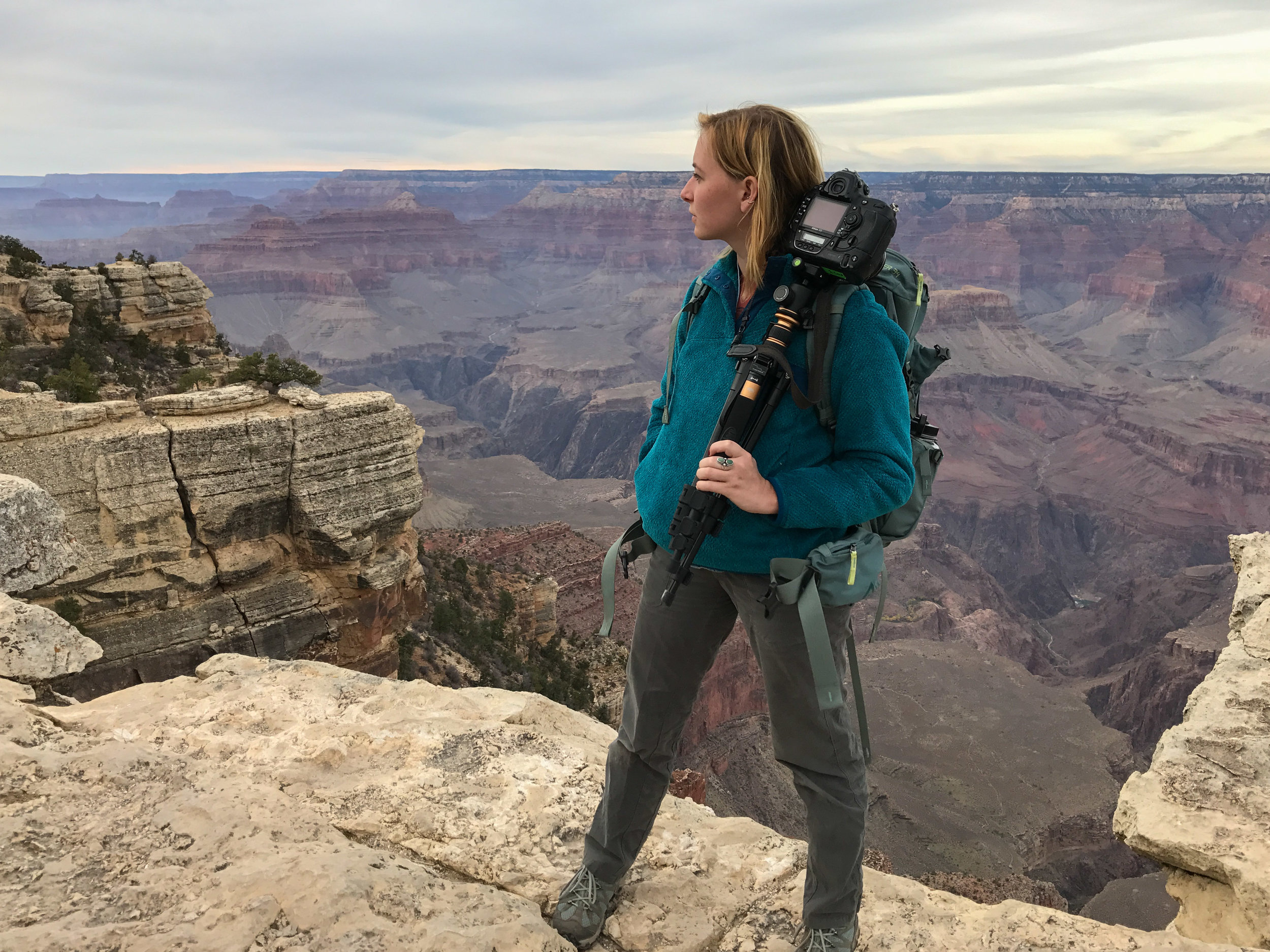 Huge shout out to REI for providing us with free passes to Arizona State Parks in lieu of their #optoutside campaign. Also, for being our one stop shop for everything we need to hike and camp.
Our Hyundai Santa Fe car rented from National Car Rental for its great gas mileage. Let's be honest, it makes a difference when you drive right at 2,000 miles in less than a week.
Mather Campground for a great experience in the openness of the Grand Canyon and getting up close and personal with its inhabitants.
The Mules that carry supplies down Bright Angel Trail three days every week for forcing us to give our legs a break coming back up the trail.
Lake Powell Campground for providing us with a toasty bathroom and a nice warm shower while camping in 34 degree weather.
Montana Pritchard for the opportunity to go to Arizona to photograph such a fun PGA event and vacation time to stay and see the great places we get to go work in.
All of the great eats we had a long the way: Roka Akor, Local Bistro, North, Lumberyard Brewing Co, Fiesta Mexicana, Yippee-Ei-O! Steakhouse and Sonic because we finally gave in to those tot cravings after two and half days of trails and driving.
Delta for taking the time on Thanksgiving Eve to change my upgraded first class ticket back to a regular ole seat in the back so I can sit with my partner on our flight back to West Palm Beach.
Most importantly, the Arizona State Parks and National Parks for "opening your doors" to us and teaching people about the amazing places in our country. For the long hours in all working conditions, for maintaining the trails and all of the other unimaginable things you do!
To Shane for putting up with my "Let's stop here and take a picture!" and for being the assistant road captain, its not easy folks. <3
…..and to my girl, Sally, for watching my two fluff muffins while we were away :)
Yes, I am a female and I camp/hike alone..
and yes, it is scary sometimes! As females in our society we are stamped with ideas of limitations that we can't or shouldn't do some things. We are filled with fears of being in society alone. As a person I should not have to worry about any horrifying things happening to me, but I do have to think about these things and so does every other woman. I will not let these worries and expectations worry me and stop me from living my life. When I tell people that I am going to Sedona to hike the first question I get is "oh, who is going with you?" The answer is no one. Why is this a surprise to everyone? From my experience challenging yourself and accomplishing something on your own, in fresh air surrounded by beautiful places and solitude is an amazing experience.
There are a few tips that I have for the female hiker that goes alone, or with a group of her girl friends, or just for any average Joe hiker in Sedona or anywhere:
1. Pick your camp site and set up camp for the night in daylight before you set out if possible. When picking your campsite read reviews and consider if you feel you will feel comfortable there and read their rules and regulations before booking. While in Sedona I camped at Avalon because of the amazing views and reviews. I highly recommend the spot above the old root house.
2. Look up your trails before you go and determine how long it will take YOU to do the trail. I hiked Cathedral in double the time it should take just to take my time and be safe (remember I am alone) and I hiked Devil's Bridge Trail in fast-forward time because it was a lot easier for me. I recommend hiking Cathedral in the morning hours because in the afternoon in the fall the light is in your eyes on the way up from about noon to 5pm. Cathedral was not an easy trail and I thought about turning around at the first part you had to really scramble. Most trails I find to be the most rewarding once I see the amazing view from the top or finish the trail. I found this one to be most rewarding when I was able to encourage other climbers to proceed at the point I thought about turning around. I imagine the view from Devil's Bridge amazing at sunset and I imagine the hike beautiful in early AM hours. I did the hike around 11am on a beautiful day.
3. Do not be afraid to meet new people and hear new stories! I learn and hear the most incredible things while on the road, but be smart about it. Never tell someone where you are camping if you are camping alone.
4. Speaking of safety, I always leave a family member with a schedule of my tripand check in often with dropped pins of my location. I leave trail head information before setting out and once completed I send a quick photo. I try to stay off of my phone and all social media while hiking and camping outside of that to get the most out of my trip and soak it in purely alone without seeking 'likes' on what I am doing.
5. Hesitant? Get out there and do it!
To read more on my story of getting outdoors and spending time with yourself click here! To view photography work from this trip click here and stayed tuned!
Please click an image and scroll through!
these images were taken with an iphone :)