Sedona Elopement Photographer - Devil's Bridge Adventure Elopement Celeste & AJ's Anniversary Adventure Session
These two said their vows to each other two years ago during an intimate backyard wedding. Sadly, they did not receive many wedding photos. This lead them to me, for an adventure anniversary session in Sedona! We hiked four miles with their best hiking companions (aka Huskies), Calypso and Nova to stunning views in Red Rock country. The location was perfect and we photographed until there was no light left. Our hike back was not a disappointment either, because we had a full moon showing us the way and a little cooler Arizona temperatures!
I want to share something Celeste wrote on social media because it completely embodies what an adventure elopement is all about. "Four years together, four years of climbing, and enjoying the views with you. This anniversary shoot was a complete representation of how I feel about you AJ. I will climb mountains, in any condition, and push myself, mentally, physically and spiritually, just to enjoying the view with you." - Celeste
I could not have put this in better words myself. Eloping in state parks, national parks and anywhere else you can adventure is not just about the breathe taking views, but also about the climb and journey together. I am so thankfully that I can create moments like these for my clients and be apart of something so beautiful in life.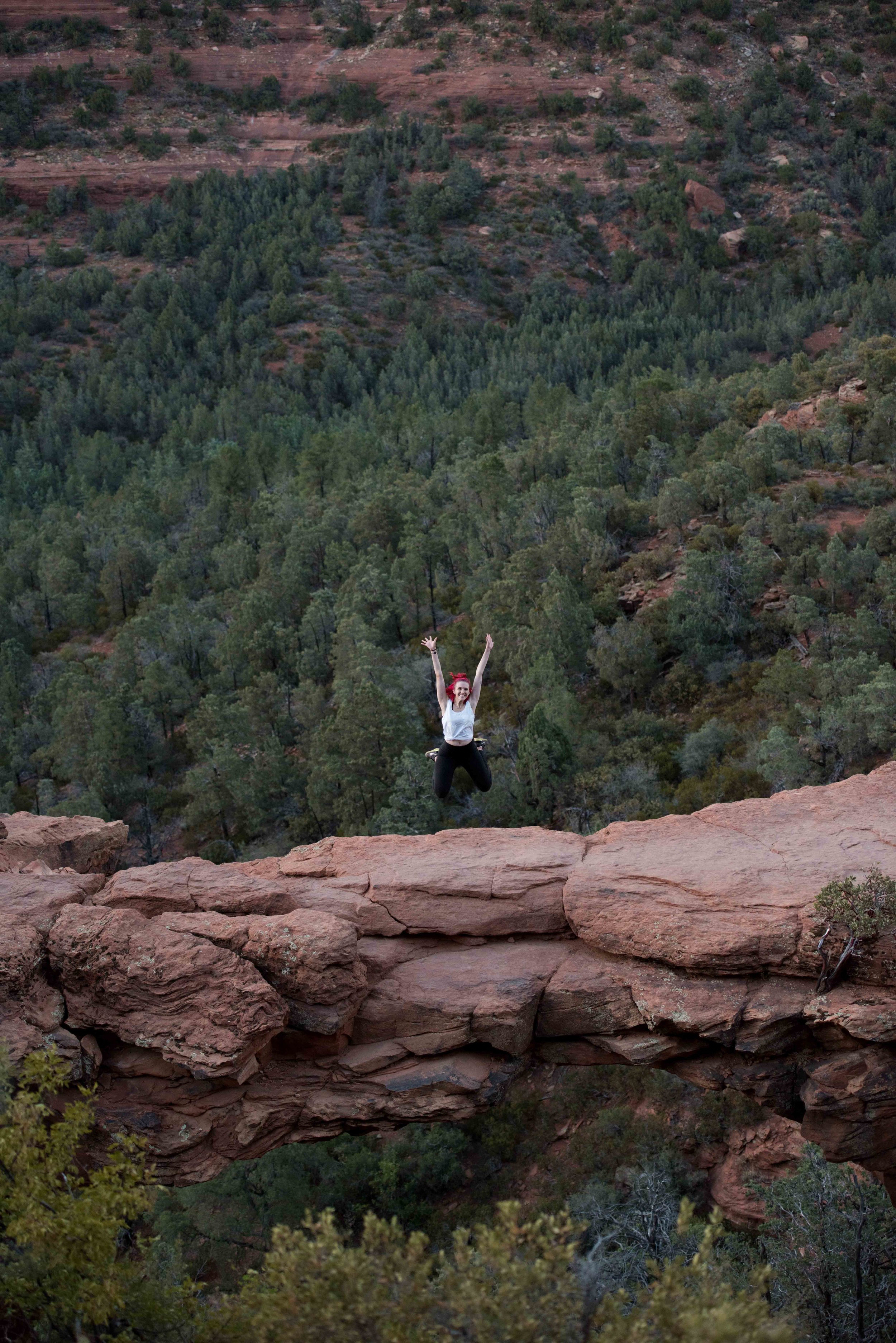 Meet the Make-up Artist....
Shiries Serenade
Freelance and MAC makeup artist
@bananashiries
bananashiries@gmail.com
Youtube: ShiriesSerenade
Also, huge shout out to Foothills Floral Gallery for providing the lovely bouquet and floral head crown. Foothills Floral Gallery always provides me with beautiful flowers for my sessions!
Are you thinking of Eloping soon? Please feel free to reach out to me, I would be happy to help you plan and photograph your Elopement!