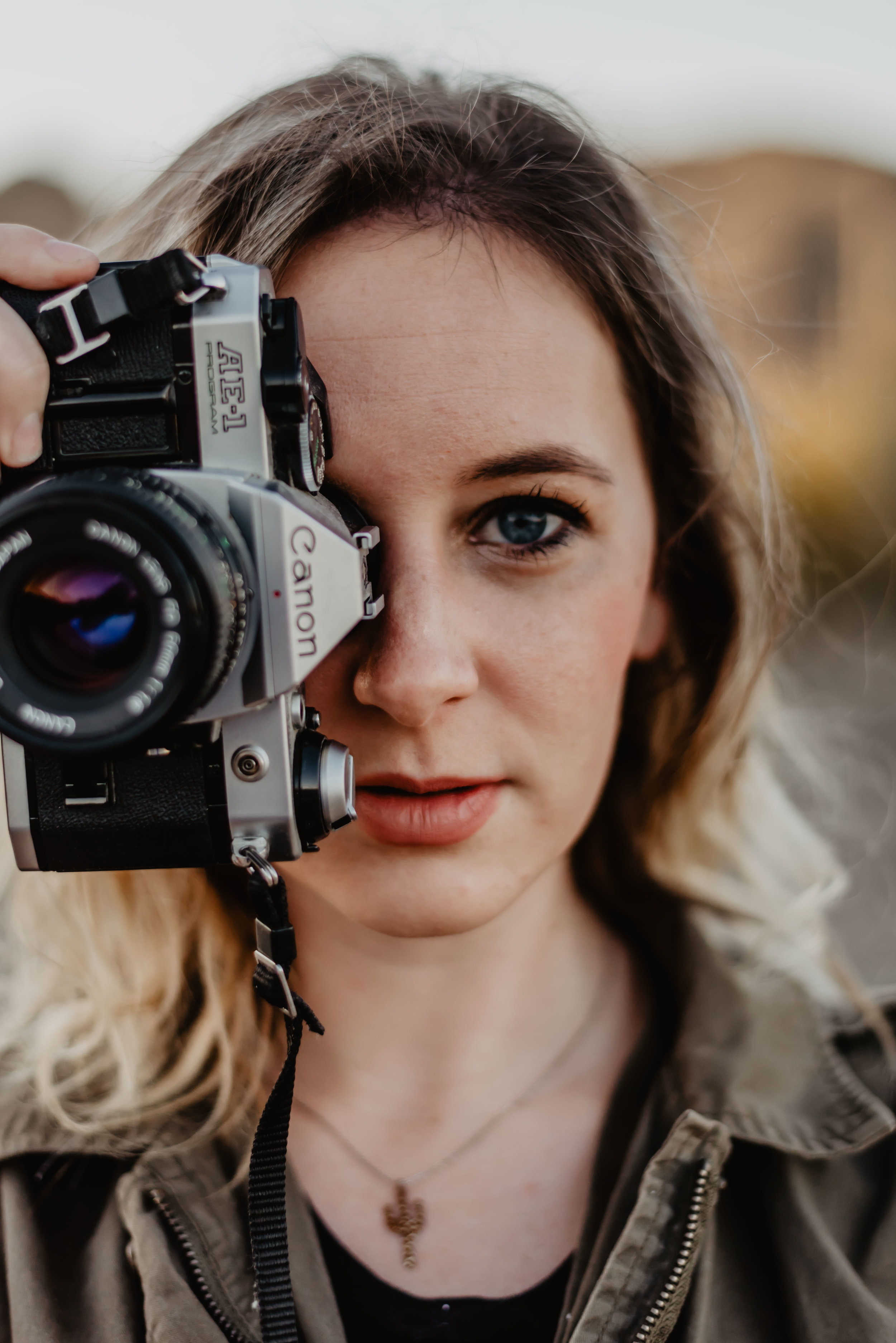 Welp….this is it, the last day of 2018! I always spend the last few days of the year to review the year and make plans for the new year.
I must say HOLY COW what a year!!!
The first part of the year I prepped for opening business and moving to Arizona. I drove across country with my two cats in my car arriving to my new life on Valentine's day.
I jumped right in full force, my first week here I photographed an intimate wedding in Northern Phoenix and and in home maternity session. As the year went on I worked on building a portfolio of adventure elopement and anniversary sessions to show clients just some of the amazing options for their wedding day. I met A LOT of new people in the industry and outside of the industry, got to know my new city, did some intense continued education within the industry, determined a style and a brand and traveled a lot. In between it all, I even launched a wedding dress rental program for all of my elopement and intimate wedding brides. The year was BUSY and not at all what I thought it would be, but does anything go as we plan???
If you have ever moved out of state you know that the first year is usually….odd. Lol. It is a year of adjustment, change, learning and reworking relationships. It was not a easy year at all for me emotionally and I must say I am very excited for a new year. I think 2018 was my year of change, growth, grounding and wonder. I am hoping 2019 will be my year of growth, blossoming and success. I am so grateful for the clients I had this year, the new friends I have made here in Arizona, to live somewhere with mountains and for supportive family and friends.
I'm also so blessed to have found the path within photography that I am extremely PASSIONATE about!! Graduating college with a BFA in Photography only 4.5 years ago I had no idea what I was going to do to with it. I knew I liked working with people and helping style photo shoots, but that was it. I went to work for an RV company photographing product to then a studio and golf photography job. While I loved my job and doing the work the all-around passion was missing. I truly think I have found my home in photography and couldn't be more excited to go into the next year with further knowledge I gained this year to help couples pick a location for the elopement, help them plan, give them tips on awesome local vendors, be able to help them with a wedding dress if they're eloping on a shorter time frame and document the most special day of their lives.
Cheers, ya'll to 2019!
2018 Accomplishments:
I consider my first accomplishment of the year to be moving to Phoenix, Arizona. I can tell you first hand it really makes a huge difference to love where you live. Then would come the official launch of my business! I took a leap of faith and went from working at a commercial photography studio that mainly focused on golf to turning my focus to couple's in the wild and photographing elopements!! I feel so honored to have been featured in my first year of business by Looks Like Film, Wandering Weddings, Tacari Weddings and interviewed by the Phoenix Voyage. I also launched a wedding dress rental program for all of my elopement brides!! I offer designer wedding dresses from size 0-10 that brides can select from without the time lines and stress of shopping at a store, not to mention saving closest space later. Of course, the overall achievement of surviving my first year in business.
Upcoming Travel for 2019:
In 2019 I will be traveling to the following locations for elopements and intimate weddings: Lake Powell, Asheville, North Florida, Sedona and the list is growing. Some places on my travel list for the year not yet scheduled would be Smith Rock, Oregon, Grand Tetons National Park, Yosemite National Park, Colorado, Alaska, Mt. Rainer and of course Iceland (it is always on the list!)
I can't wait to see where all 2019 takes me!
I am also excited to bring in the new year with a new logo!!
Be on the look out for some big things and new changes on the website. I'm so EXCITED for the new year!
Special thanks to the following folks for helping make 2018 not too shabby for my first year in Arizona: South Mountain Films, AZ Fleuristas, Ruthanne, Lauren Yvonne Design, my PHX ladies hiking group, Ashly, Shane Baker, Everardo, Jen Maclay, I Do Rentals, Platinum Medical Group, the Southwest PGA Section, ALL OF MY AMAZING CLIENTS, all the ladies that modeled my wedding dresses for launch, of course my handsome significant other, Shane Simmons and many more.